Archive for September, 2010
Friday 9.17.2010
4Fourteen VIP Room in Ruby Skye
Lyndsay
Jamie Lin
ThuyVu
Ruby Valeros
Melina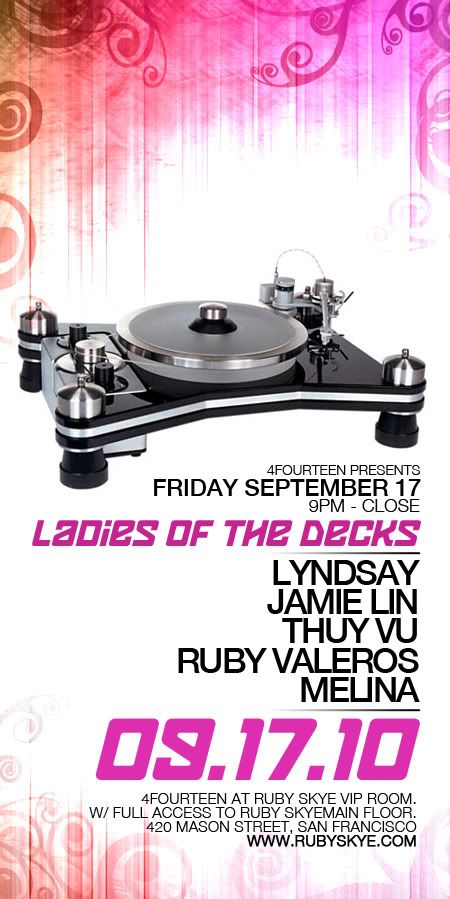 Time truly flies when you're having fun! One of the things i've learned at Burning Man, was that amongst all the madness, loud sound systems, creativity, and dust storms… was that the community spirit is still alive and kickin! People there were just happy to be alive, full of smiles and hugs, and willing to help out complete strangers when they are in need. I did not see one fight at all, among the 50,000+ attendees that went… just a lot of people who were there to create a wonderful community to share with each other.
Now back to the grind! I'm double booked this Friday, and will be opening up the decks at Blowfish Sushi in Santana Row, then playing at Electric Fry Days at Bronco's in Santa Clara after John Beaver. Both events are free, so join me for some drinks!
The following Friday, the ladies and I will be taking over the 4Fourteen room in Ruby Skye, as we do our Ladies of the Decks party!
Hope you're having a great week and maybe i'll see you this Friday!!!